Archive profile
Special thanks to megadeth425! This one would not have been found without you!

So... to start off
The original stuff, where megadeth425 is admin


and the theft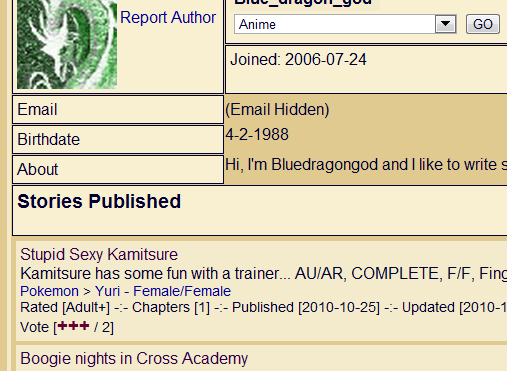 Direct copy/paste. Again. NO imagination, obviously.
This is what WAS in the user's profile
Hi, I'm Bluedragongod and I like to write stories.
Sure ya do. As long as you don't do the actual writing.