Once again, we have someone who thought it'd be CUTE to not only steal someone's story, but try to steal their writing identity.
The author's actual profile (on Live Journal)

note that this account was created in 2004
The fake profile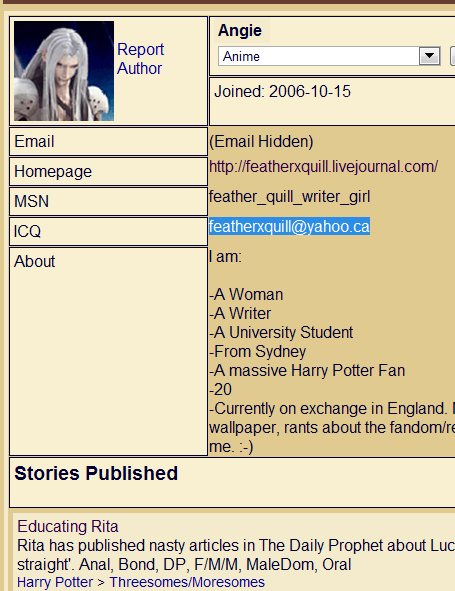 Mind you, the user only added the ONE story, and only logged in to add that ONE story. Whereas the real author has quite a bit of work published at different sites.
Original story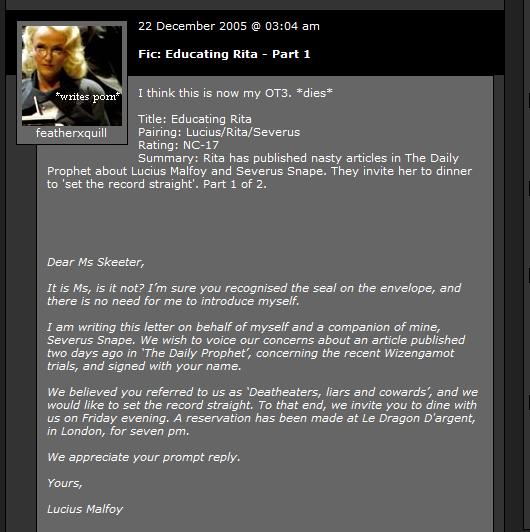 Story was posted ten months before the stolen copy was posted here.
Stolen story

Notice that it's word for word?
Of course, the publication date speaks for itself, yes?

I don't get it. Do you? Why is it that people think this is okay to do? It's NOT okay. This user is never welcome back to this site.